A Cool Tradition. A Dream of Champions. Legends of Australian Ice.
Organised ice hockey has been played in Australia for over a CENTURY.
In fact, the ice hockey tradition here is so richly steeped in EMINENCE,
And the earliest EMERGENCE of the sport internationally,
One wonders how on earth its STORY
Was ever able to be LOST for one whole century,
Like DUST between the cracks of history.

Who Are We?
The Legends web site tells part of the story of Australian ice you just won't find in official records. Scholarly research is applied to the historical record to produce biographical studies of many of the sport's greats, along with previously unpublished images.
This first authenticated story of the Australian game will change forever the idea that Australian hockey was a forgotten backwater for a century.
Read More
Latest Work
Check It Out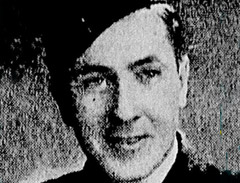 Latest Research