A Cool Tradition. A Dream of Champions. Legends of Australian Ice.
Organised ice hockey has been played in Australia for over a CENTURY.
In fact, the ice hockey tradition here is so richly steeped in EMINENCE,
And the earliest EMERGENCE of the sport internationally,
One wonders how on earth its STORY
Was ever able to be LOST for one whole century,
Like DUST between the cracks of history.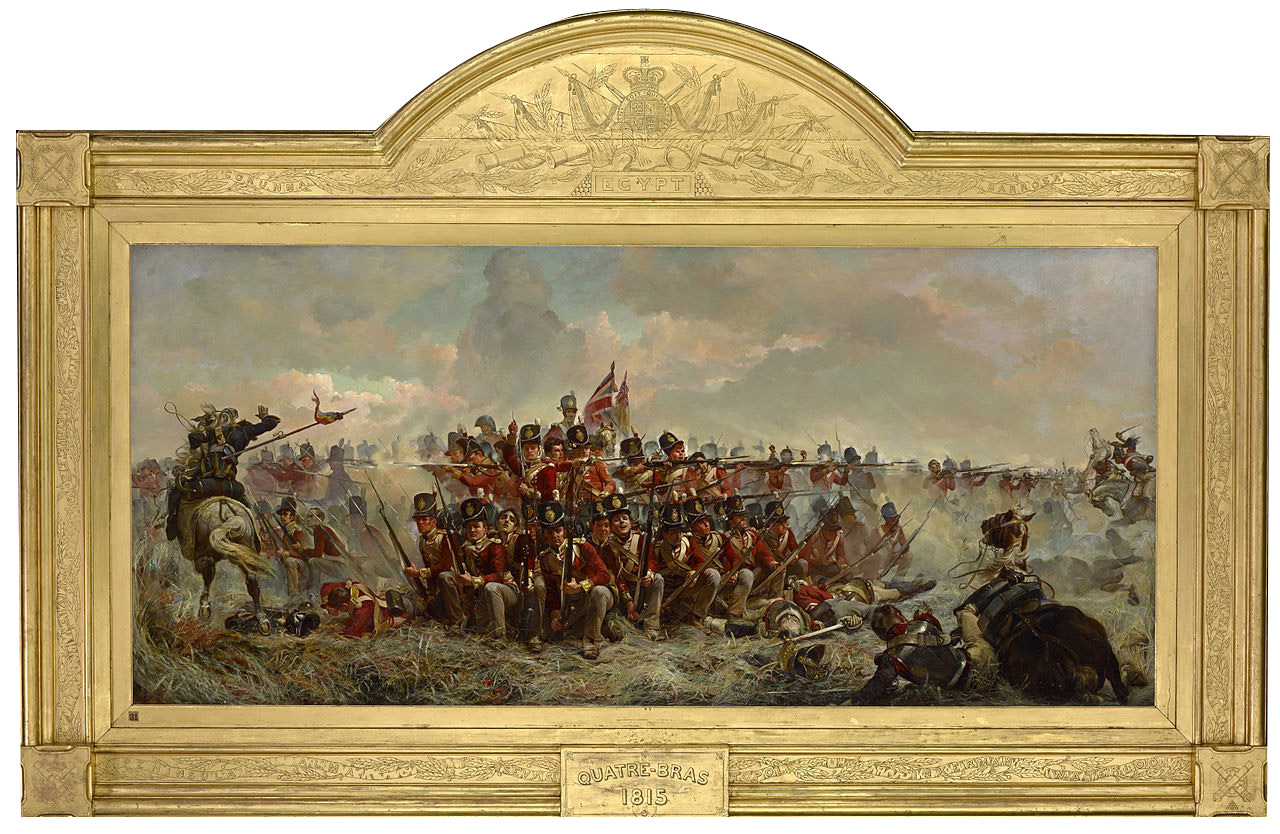 The 28th Regiment at Quatre Bras (at approximately 17:00) — Elizabeth Thompson (1875), National Gallery of Victoria
[ HOCKEY ] The Forgotten Grail
Peter Ross Sutherland (1865-1943)

Everyone should have the same opportunity, and in many areas that's not the case because programs are built around the elite... Minor sports in the community is fun and recreation for everyone, not just the elite. I think back to my days in minor hockey and those are my fondest memories, having fun. — Bobby Orr, widely acknowledged to be one of the greatest hockey players of all time.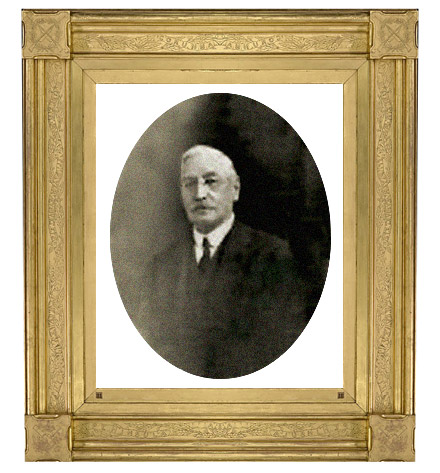 HOUSANDS UPON THOUSANDS of fans watched Kenny shred nets until they were drunk on triumphant glory in a six test series split between Melbourne and Sydney in 1925. The year Jim Kendall retired as a player was as spectacular a celebration of Goodall Cup ice hockey, as it was the Roaring Twenties, and on this first of many occasions that Ted Molony captained Victoria, he did not win a single game against Kendall's powerhouse. But his story in local club hockey that season was a little different, and as good a place as any to throw back the curtain on one or two of hockey's forgotten grails.

Essendon had led all season and after a scoreless first half of the Grand Final at Melbourne Glaciarium, Cliff Napthine and Red Donovan each went end-to-end to bury the puck in the Brighton minder's net. Later, Molony put it beyond doubt with a captain's goal and a 3-0 victory. It was the first Thursday in September, in the year 1925, when Molony stood with this singular piece of silverware raised high. The glint of reflected glory sparkled on the brand new VIHA premiership trophy, the sun setting on one era, as another one dawned. Yet the first ever Sutherland Cup was more than that — it came to symbolize grass roots community control, not only of ice hockey in Victoria, but also of Melbourne's only ice rink.

Remote and sparsely populated, a land of unrivalled beauty, Sutherland in the far north Highlands of Scotland has been described as the last great wilderness in Britain. The remote landscape is dominated by large lonely lochs, vast glacial valleys and the memorable forms of inselbergs — monolithic mountains such as Suilven and Stac Pollaidh rising above the morning mists. The early Viking settlers of Caithness named everything to their south as "The Southlands" which, of course, is how Sutherland got its name.

But, more to the point, these were the ancestral lands of John Sutherland. John fought with the Duke of Wellington against Napoleon at the age of 29. Born in 1786, he was a soldier with the 78th (Highlanders) Regiment of Foot, the Ross-shire Buffs Highlanders, at the Battle of Quatre Bras on 16 June 1815, two days prior to the decisive Battle of Waterloo. [6] The 2nd Battalion of this Regiment held the garrison town of Nieuwpoort during the Waterloo campaign. Last month marked 200 years since the battle and the defeat of Napoleon.

The old Creich parish church near Bona Bridge in Sutherland stands in ruins today, but its replacement opened in 1832 and it was there on 28 June 1846 that sixty year-old John married a young Dornoch girl named Christina Mann, the daughter of Hugh Mann and Elizabeth Sutherland. Born in 1819, she was just twenty-six years-old, thirty-three years his junior, and this goes some distance along the way to explaining why John was 79 years-old when their son, Peter Ross, was born in the shire at Dornoch on January 9th 1865. [14] He grew up in Scotland and at sixteen lived at Old Machar, further south around the coast in the city of Aberdeen, before departing those pebbled shores forevermore. [13]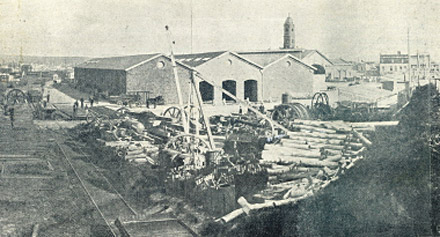 Cameron & Sutherland, Lydiard Street North, Ballarat, c1904

In Australia, Peter Sutherland pursued his interest in mining and farming machinery. He became co-founder with John Brown Cameron of the well-known Ballarat machinery merchants, Cameron & Sutherland. Cameron had earlier established the business known today as Camerons, which still supplies plumbing, steel and welding products throughout the western and central regions of Victoria from stores at Ballarat, Bendigo and Stawell. They started with a machinery yard located at 7 Lydiard Street North in Ballarat, before establishing extensive depots at Queen's Bridge Street and Riverside Avenue in South Melbourne, and also at Neutral Bay in Sydney.

In 1906, the year the Glaci first opened at today's South Gate, Sutherland's company advertised new and secondhand machinery of every description, boasting the largest stocks of mining machinery in Australia. Between 1922 and 1932, the company was known as Cameron Sutherland & Seward with a nominal capital of about £150,000 (about $12 million). It was eventually taken over by Freighters Limited.

It was on March 28th 1923 that the Melbourne Ice Skating & Refrigeration Co, owner of the Glaciarium, went into voluntary liquidation, paying a dividend of one hundred percent [16]. Originally established by the Reid family, most of whom had moved to Sydney, its demise was due to the failure of the basement cold storage operations, not the ice skating rink. It sustained a dramatic loss of revenue from £10,000 per annum to £1,500, equivalent to about half the Glaciarium's average annual profits of recent times. The refrigeration plant had been in use for seventeen years and required expensive maintenance and parts replacement, which may not have been carried out. The liquidators already had control of the rink complex, and they did not appear in court. [10]

That year, the first national association of Australian ice hockey was formed under the leadership of John Goodall and Sutherland's company purchased the Glaciarium property for £35,800 ($2.5m), or half its value, as a speculative venture. The original building, plant and machinery had reportedly cost £70,000 ($5m). The company liabilities at the time amounted to £38,000, and so it was sold by liquidators to break even, at a substantial loss compared to the original investment. A small syndicate was formed and skating continued for 3 seasons. Then the rink manager, Leo Molloy, formed the Victorian Ice Skating Co. [16] The directors had said publicly they did not intend to enter the ice rink business, but Sutherland was nonetheless president of the Victorian Ice Hockey Association (VIHA) from 1925, when Isidor Beaver, Cyril Macgillicuddy and Barney Allen were vice presidents. He was to lead the board of Glaciarium Ltd until shortly before his death eighteen years later.

That same year, he donated the Sutherland Cup for the VIHA Senior A-grade ice hockey premiership, aka the President's Cup. [1] This trophy continued for many seasons until after the Second World War when it was replaced by the H H Kleiner trophy. Since 1922, the trophy for the minor premiership in local club hockey in Victoria was a second Goodall Cup donated by John Goodall, similar to the interstate series trophy. [1, 2] It was first won by Melbourne in two consecutive years, then St Kilda in 1924, and Essendon in 1925. [1] The interstate selection committee members at that time were John Goodall, Ted Molony and William G Bannerman. [8]
On December 15th 1925, another proposed sale of the Glaciarium prompted the formation of a new ice rink committee at a meeting of ice sports enthusiasts at the former Playhouse theatre, nearby the Glaciarium in Aikman Street. They were in dire straits, their chief concern the imminent conversion of the Glaciarium to another form of entertainment, or an altogether different use. They had been promised £40,000 to £45,000 finance (about $3.25m) to build a new rink at a site in Toorak Road, South Yarra, over which they held an option. [10] At that time, John Goodall was still president of the newly formed National Ice Hockey and Speed Skating Council, Peter Sutherland was VIHA president, and William G Bannerman (1873– ) was VIHA secretary.

On September 23rd 1926, the Glaciarium was again sold, just as the Playhouse group had anticipated. This time it was purchased by the Metropolitan Gas Company for £45,000 ($3.2m), after it had been passed-in at auction some months earlier. They had paid 18 percent more than the "fire-sale" price three years earlier, publicly stating the purchase was for a future "sky-scraper" to accommodate their business. However, the lease of their seven-storey Flinders Street building still had fifteen years to run, [12] and skyscrapers were not permitted on the south bank of the Yarra River for many years to come. In fact, it was three decades later, in 1967, that the company moved-in to their new brown-brick, twin-towers over the railyards in Flinders Street. South Bank was still tower-less. Formerly the South Melbourne Gas Co, it became the Gas and Fuel Corporation after 1950, and its Flinders Street buildings were subsequently demolished during the Kennett government's term of office, to make way for Federation Square.

About three months after the purchase, rink manager Leo Molloy called tenders for repairs to the rink's roof and drainage system and painting of the interior and exterior. The Argus newspaper in Melbourne reported he had just formed a new ice skating company, to be known as Glaciarium Limited and obtained a five year lease of the Glaciarium from the Metropolitan Gas Company. Molloy was managing director and secretary of the new company for the period of the lease. The upgrade cost £12,000 ($1m) [10, 16]

The new rink planned by the Playhouse group was never built, nor was the proposed new ice plant installed in the leased building. Instead, the new publicly-listed Glaciarium Ltd, formed by Molloy with Sutherland as chairman of directors, purchased the Melbourne Glaciarium lock, stock and barrel from the gas company on February 8th, 1931, the final year of the lease. This was at the height of the Great Depression, and the purchase price was £45,000 ($3.7m). [10, 16] Harold Luxton, Lord Mayor of Melbourne and new chairman of directors of the gas company, had presided over it. Glaciarium Ltd made annual repayments to the Gas Co, and had reduced the debt to £16,900 (about $1m) by early-1943. [15]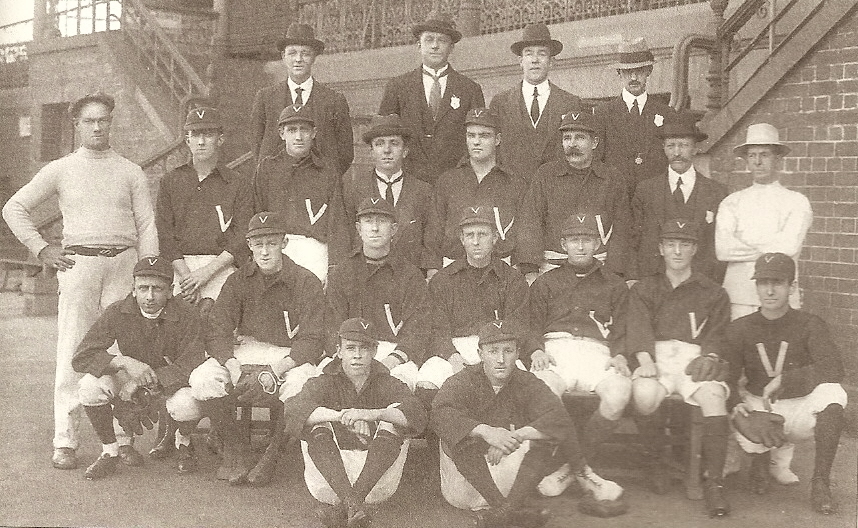 The Victoria baseball team at the Melbourne Cricket Ground in 1919. Image from "Records are made to be broken: The Real Story of Bill Ponsford" by John Anthony Leckey.

Bannerman was an engineer and laundry manager who lived at Braemar at 132 Toorak Road, South Yarra. [11] He managed the Victorian Goodall Cup team in 1925, but he was also a local baseball umpire who had held the positions of secretary, national delegate, and chairman of the Victorian Baseball Umpires Association. He chased down the secretary of the Baseball Hall of Fame in New York in 1936, almost as soon as it was first established, seeking information on the original diamond layout and the rules of the game as they had evolved. [9] Baseball in Victoria was played April through August because cricket dominated the summers but, like ice hockey, other North American sports such as baseball and basketball were played very early on in Australia.

Basketball began in 1900 at Adelaide and it is thought baseball arrived almost a half-century earlier with American gold miners in the Victorian gold rush of the 1850s. Miners played baseball on the gold fields on their rest days and the first reports of organised teams and results appeared in Ballarat in 1857. Today, the Australian national baseball team (Southern Thunder) is comprised entirely of Australia-born players, as is the national basketball team (Boomers), except for the occasional New Zealander. Both are internationally competitive and there are many Australians playing baseball professionally in the United States, Japan, Korea, and various other countries.

From 1928, Sutherland was a director of Wings Ltd School of Aeronautics in Broken Hill and the Government nominee on the Metropolitan Fire Brigades Board, where he served as president from 1937. He became VIHA Patron in 1930, succeeded by Jack Goodall as VIHA president, with Alban De Long, secretary; Ken Fox, assistant secretary; and Ted Molony, treasurer. [3] In 1939, after a £20,000 ($1.5m) upgrade of the Glaciarium, the board consisting of Sutherland, Major Athol Wilson, Ted Molony, Barney Allen, and Cyril McGillicuddy valued the building at £80,000 ($6.2m). [16]

Wilson was killed in action at Timor on February 20th 1942, aged 39 years. Sutherland remained chairman of Glaciarium Ltd until his death, and was succeeded by former ice hockey player and International Skating Union judge, Cyril MacGillicuddy. "We regret the death of Mr P R Sutherland, who has been chairman of the company since its inception," said McGillicuddy at the company meeting of May 5th, 1943. "Mr Sutherland always had the interests of the shareholders at heart, and his place as chairman and director will be hard to fill." [15]

Sutherland had married Ellen Marion (Nellie) Coulter of Edeyrn, Mair Street, Ballarat, on February 5th 1910 at Christ Church Cathedral Ballarat. The daughter of Irvine Coulter (Apr 21 1844 - 1922) and Welsh-born Mary Jones, she had matriculated at Melbourne University in 1892 through Clarendon College Ballarat. She had lost three brothers who distinguished themselves at war — Major Leslie Coulter DSO, acting in command of the Miners' Corps in France; Sergeant Jason Coulter in defence of Courtney's Point at Gallipoli; and Lieutenant Sydney Coulter at the battle of Ries Viel in the Boer War in 1901. A fourth survived, Lieutenant-Colonel Graham Coulter DSO, commanding officer of 8th Battalion at ANZAC and in France.

The local ice sports community in Victoria had the Reid family to thank for their first rink. But, following its financial collapse, Peter Ross Sutherland played a decisive role in preventing it from becoming their Waterloo. He helped give them control over the expensive ice rink and cold stores, successfully guiding its business operations over the eighteen years between 1925 and 1943, which largely paid for the facility. [15] He also played an active role in the administration of the Victorian Ice Hockey Association as president during the five-year transition, and later as patron. He died at Brighton Beach in Melbourne on January 26th 1943, age 78, survived by his wife, Nellie. [5] There is a memorial at Boyd Chapel in the Springvale Botanical Cemetery, Melbourne. Nellie was interred there in July 1955.





The 28th Regiment at Quatre Bras - (at approximately 17:00) - Elizabeth Thompson - (1875), National Gallery of Victoria

Video (slideshow above): Road to Waterloo - Quatre Bras

Parts of this story are from a forthcoming biography of P R Sutherland soon to be added to the Builders section of the website.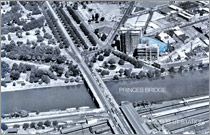 Princes Bridge Melbourne, Glaciarium marked blue, 1960s.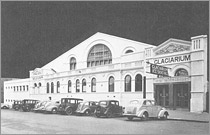 Melbourne Glaciarium exterior view after remodeling, late-1930s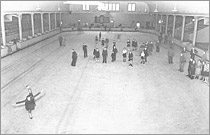 Melbourne Glaciarium interior view after remodeling, late-1930s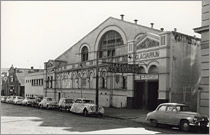 Melbourne Glaciarium, , late-1940s
Citations:



[1] Sporting Globe 5 September 1925 p 2

[2] The Argus 7 September 1926 p 12

[3] Referee 11 June 1930 p 26.

[4] Punch 10 Feb 1910 p 27

[5] Victoria Australia Death Records, 1836-1935


[6] The World's News, Sydney, 18 Sep 1929 p 5.

[7] Cyclopedia of Victoria, Mr J B Cameron Entry

[8] The Age 15 June 1925 p 6

[9] A Legend for the Legendary: The Origin of the Baseball Hall of Fame, by James A Vlasich, 1990


[10] The Argus Wed 11 April 1923 p 8 Defective Cold Storage.

[11] AIF Project, William Bannerman, Regimental number 3122

[12] The Argus, Thu 23 Sep 1926 p 16. Glaciarium Sold.

[13] Scotland Census 1881, database, FamilySearch, citing p. 16, PRO T 1, The National Archives, Kew, Surrey; FHL microfilm 203,448.


[14] Scotland, Births and Baptisms, 1564-1950, FHL microfilm 6,035,516.

[15] The Argus, 6 May 1943, p 8. Company Meeting. Glaciarium Has Profitable Year.

[16] The Age, Melbourne, 1939. Article New Glaciarium Opens 1939 Season