From a desert, from the driest continent, from this land at the opposite end of the globe ...
... as remote as could be in the hockey world ...
... came one of the world's oldest winter sports trophies.
A cool tradition, a dream of champions, and a story we owe it to our children to tell.
Legends of Australian Ice.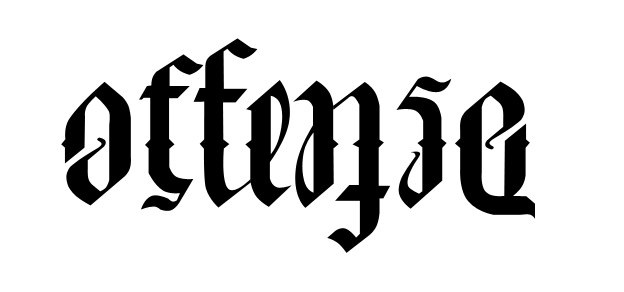 UNDERSTANDING THE GREATER AUSTRALIAN GAME / I
2-way Forwards | Aug 2012
The AIHL is promoted as an exciting offensive brand of ice hockey and there is certainly a preoccupation with goal scoring in the Australian scene. Stopping goals as goalies do receives much less attention. Preventing goals as skaters do is least discussed of all. Some say goals and flashy plays put fans in seats. Others say defense wins hockey games. Which is right? Do we undervalue defensive play? Do we even understand it?! How do you best develop your game?

Specialists reign supreme in today's elite game, and nowhere more so than in the NHL. Defense, offense, power play, penalty kill, and fighting are now all more or less specialties. Today, there are few who play and excel at all areas — only a few who have offensive ability; defensive ability; effectiveness on both the power play and penalty kill; propensity to play physical; and a willingness to enforce when necessary.

A forward who handles defense as well as offense is known as a 2-way forward, or defensive forward. They'll battle for the puck in the corners where angels fear to tread, or prevent odd-man rushes by the opponent. They'll regularly take the puck from the opponent in the defensive zone, win face-offs there, intercept passes there.

Now, you would expect every player to be a good 2-way player at the elite level, right? Well, even though they specialise, that is true in the NHL, excluding enforcers (those paid mainly to respond in kind to violence against star players or goalies). It's still uncommon among our elite locals, but the available evidence suggests this is slowly changing.

Rookies can take a while to adjust. For example, Alex Ovechkin went into the NHL as a great scorer with around 100 points, but his plus-minus stat was typical of a one-way player (-19 ). An aggregate 19 more goals were scored AGAINST his team than FOR his team when he was on the ice. His defensive play increased in subsequent seasons to produce a good 2-way game (+45).

Something similar happened with Mario Lemieux. The Gretzky plus-minus peaked at more than double either Ovechkin or Lemieux. He led the league in takeaways fifteen times over a 20-year career. He had a faceoff win percentage of 71% in the defensive zone. He also intercepted over 3,800 passes there, which is around three times the norm for players with 1,000 points or more.

The 2-way player often kills penalties, yet there are many who play neither the PK or PP. They are not necessarily on the top line, yet they still earn heaps of playing time as a direct result of their defensive ability, and they are critical to have in the playoffs where goals are hardest to come by. Who will believe 2-way play is where the most successful AIHL team of recent times has excelled? It's statistically so; there has been a major shift in the style of the winning Australian game.

Mike Peca, Jere Lehtinen, Guy Carbonneau and Bob Gainey were well-known two-way players. The most recent recipients of the NHL Selke Trophy awarded to the best 2-way forward are Datsyuk (Red Wings), Kesler (Canucks), Richards (Flyers), Staal (Penguins), Toews (Blackhawks), Zetterberg (Red Wings), Backes (Blues) and Bergeron (Bruins).

However, we need to keep in mind that even great 2-way players such as Toews, Datsyuk and Bergeron may still lack the grit and physical aptitude that also marks a complete player.

Follow? Defence by itself does not win championships. Nor does offense. It's the ability to outscore your opponents by the greatest degree that matters. This may seem so obvious that it's not even worth noting, but it needs to be said, and said often. It has a double meaning. Like an ambigram.