From a desert, from the driest continent, from this land at the opposite end of the globe ...
... as remote as could be in the hockey world ...
... came one of the world's oldest winter sports trophies.
A cool tradition, a dream of champions, and a story we owe it to our children to tell.
Legends of Australian Ice.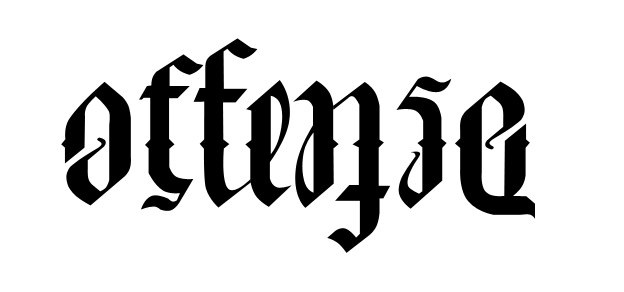 UNDERSTANDING THE GREATER AUSTRALIAN GAME / II
2-way Defensemen + Hockey's Deadliest Special Forces Unit | Aug 2012
Defensemen prevent scoring opportunities for their opponents by body-checking, stick checking, blocking shots and closing passing and shooting lanes. They also reduce the quality of many shots they don't prevent, making it easier for their goalie to stop them. Some focus only on positional hockey and stay at home in their defensive zone, while others step-up to contribute to offense. These attackers are known as 2-way defensemen, or offensive defensemen. They will often have the big shot and the distributing skills necessary to work the point. They are known for rushing the puck and their ability to create offense and rack-up the points.

The offensive contributions of defensemen has been fairly constant throughout NHL history, never more than 20% of all NHL goals in any season since 1926. There have been some great scoring defensemen in the NHL, and they were a terrific advantage in Cup campaigns, but the way the position is played did not change dramatically until the late-1950s, when Doug Harvey and the Canadiens redefined it for the next generation of blueliners.

Harvey quarterbacked a Montreal power-play unit that regularly scored two or more goals during a single penalty, until eventually the NHL allowed a penalized player to return to the ice if his team gave up a goal. They capped the power play. Harvey was one of the architects of the deadliest special forces unit the NHL had ever seen.

The work of hockey's first truly offensive rear guard was so effective it forced the NHL to change their rules, yet Harvey still played excellent positional hockey. His offensive game spawned a future generation of NHL power-play quarterbacks and still today the power play leader is usually a 2-way defenseman. He calls the play based on the defensive formation or game situation, just like the quarterback in North American football.

From 1969 to 1994, five defensemen surpassed 100 points in a single season — Orr (Black Hawks / Bruins), Potvin (Islanders), Coffey (Various teams), Al MacInnis (Flames, Blues), and Brian Leetch (Rangers, Leafs, Bruins). The famous image of Orr in the 1970 final sailing through the air at the wrong end of the rink is emblematic of the rise of 2-way defense and its enduring legacy. That goal capped a season in which he scored 120 points in 76 games, plus 20 more in the playoffs.

The next year he scored an astounding 139 regular-season points, setting an NHL record that may now be untouchable. Yes, NHL defensemen may never again score a century in a season. None have topped 100 points in the 21 years since Leetch scored 102 points in 1991-2. Lidstrom (Red Wings) is now considered among the all-time great defenders, but even he only reached 80 in the 20 seasons before he retired. No-one else has come near him in the last 15 years, and there are certainly more limits on the ability of a defensemen to collect points like that today.

Overall scoring in the NHL has been falling for over 20 years, and it's similar in the AIHL. There are more NHL players now. They are more evenly distributed among teams, and their collective skill levels have improved. There is now only a fine line between a great NHL player and an average one. Orr and Coffey possessed unmatched speed and agility in their generation, but such differences are not at all that obvious in today's game. Now everybody in the NHL can skate and control the puck quite well, and so the need to contain players takes higher priority.

Once again we are beginning to hear some saying it is riskier than ever before in the NHL for a defenseman to carry the puck too far into an opponent's offensive zone. He could too easily end-up out of position and expose his team to counterattack. And so you might well ask: what are the other four skaters on the ice doing when a defenseman spearheads a rush? And I will say: not much today. The forwards used to retreat into the defensive zone to cover the gap left by the offensive defenseman. This has changed over time. Forwards stopped providing cover.

Offensive set-ups do attack better when their defense gives them confidence they won't be scored on and why, when all is said and done, should a forward share the glory with defensemen? I don't want to appear heretical, but the glamour disproportionately attributed to goal-scoring in the sport here — the points trophy hunters, scoring titles — these kinds of things have created such a competitive environment among teammates, it often overpowers team-play.

Why does this type of pathological sniper even play a team sport? Why not archery or world series paintball? Some want all the fun without having to load the gun, or even protect themselves from being shot, and this is not surprising in a country where some controlling authority websites call scoring leaders the "top players" in all their leagues. How ignorant! Innovators like Harvey consistently passed-up numerous scoring opportunities of his own, opting to pick-up assists while helping teammates to take home their bonus money for goal production. Dedicated team players are now an endangered species. This sport is the lesser for it.

And so it was that costly mistakes mounted up until coaches began to discourage offensive defense. Defensemen risked it less and less, until the 2004-5 lockout when a series of NHL rule changes were designed to create more scoring opportunities by freeing-up play from the neutral zone trap, clamping-down on obstruction penalties, and eliminating the two-line offside pass rule. Swift-skating defensemen are now prime assets, but not for the obvious reason.

These changes should have also freed defensemen to expand their offense, but instead they faced an even higher priority — chasing down the puck in the defensive zone and clearing it out of harm's way. The rule changes backfired. The decline in overall scoring has since worsened by a further 10%. It's also fallen 6% in the AIHL over the last five seasons, despite major expansion. Now some say the more valuable defenseman is the one who is fastest at carrying out those tasks and transitioning his team from defense to offense. Round and round we go.

That is really important, but what about those defensemen who are good enough to do all that and remain in the offensive rush? Leetch once said part of the reason he chalked up his century in 1991-2 was the large amount of time he spent on the ice with center, Mark Messier. Teams don't often pair a power forward and defenseman together like the Rangers did then, but the traditional Centre role is like a third defender on a line. This is the kind of thinking we may be lucky enough to see as the greater Australian game unfolds.

Scoring is not one-way, but two-way. Your team's six goals are worthless if your team allows seven. A mature player can see that the scoring leader board only shows half the story. Similarly, good coaches can mentally factor the goals prevented by skaters, even though they are rarely recorded. If they don't, they're in trouble. Because a goal prevented has the same impact as a goal scored. Nothing less. And in a pro league that's what determines how much ice time you earn, and whether your team wins.